Web Design Portfolio > Coldco Warehouse & Logistics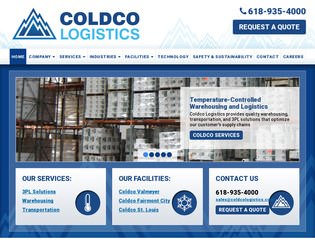 Coldco Warehouse & Logistics
Warehouse & Logistics Website Design & WordPress Website Design

Coldco Logistics contacted us as part of a major company rebranding effort they were undertaking. Along with changing their company name to better represent their expanding range of logistics services, they contracted us to develop a new logo, website, and additional marketing materials. Our logo design became the center element of their branding efforts. We developed a new custom website using a WordPress platform that is ready to take the company into this new phase, and can easily expand as the company continues to grow.